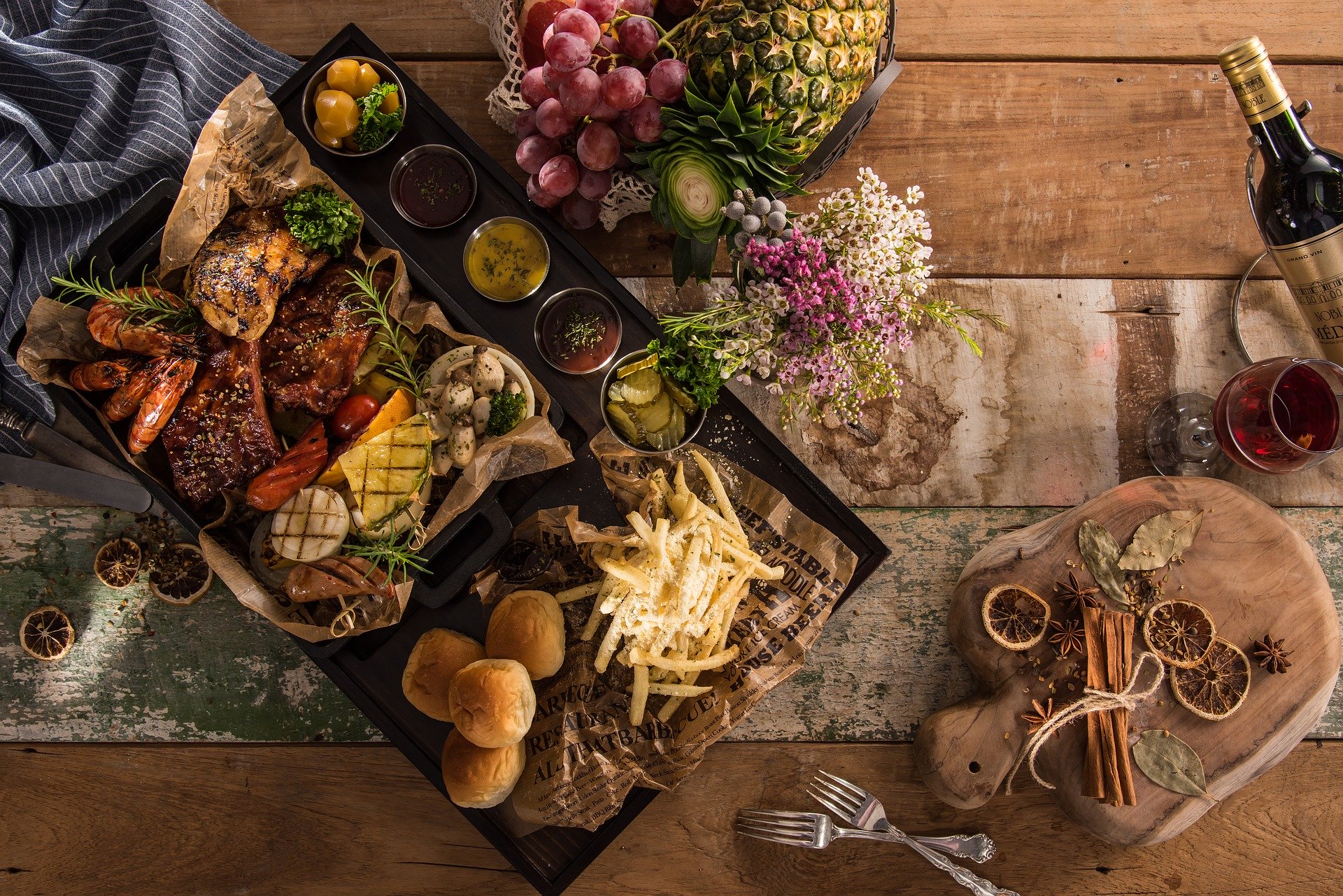 Suggestion of the week
Burgundy specialties
Fondue BACCHUS
Burgundy menu
Pic Nic à emporter !
MAP
Happy children of Burgundy ... and elsewhere!
Crémants de Bourgogne
Champagnes
Rosé wine
White wines
Red wines
Bar card
ORIGIN
restaurant
Homemade Country Terrine Salad and Condiments
***
Veal Shoulder and Roasted Potatoes
***
Chocolate Dessert

True Kir of Burgundy
12cl Bourgogne aligoté Denis Carré + Crème de Cassis 20 °

Burgundy snails in a fondue pot to share
Caquelon placed in the middle of the table with wooden picks!

Our version of the winegrower's FONDUE whose recipe is secret, consists mainly of beef broth, wine and spices. Savor pieces of Charolais beef, immersed in an easy-to-digest broth perfumed with the scents of Burgundy. Take a dip in the delicious sauces ( COLD BÉARNAISE / TRUFFLE CONDIMENT / PARSLEY AÏOLI / FALLOT GRAIN MUSTARD ) that accompany it and enjoy our excellent house fries
Chef's Parsley Ham & Pickles
Where
Poached eggs, meurette sauce, golden croutons
---
Burgundy-style beef chuck / fresh pasta
Where
Pikeperch fillet pochouse style / Steamed potatoes
---
Cheesecake / Gingerbread Crumble
Where
Omelette Bourguignonne Vanilla & Gingerbread
No product in this category

Semi-cooked foie gras, Chardonnay jelly
Fleur de sel and Blackcurrant Pepper

Snacked scallops and roasted sesame
salad with walnut oil
Chef's parsley ham & workshop vinegar pickels

Cream of Butternut Cream with Coconut Milk
Organic salmon smoked by us
Viking Butter and Mixed Salad

Pike perch, pochouse style
Steamed Apples and Garlic Croutons

Burgundy poultry with beer, Honey and Fallot mustard
Swedish roasted potatoes

Epoisses Burgé Charolais
gingerbread base, potato pancake, blackcurrant mayonnaise

Veal loin in a herb crust
Spelled risotto and seasonal mushrooms

Charolais beef tartare with a traditional knife
Fresh fries


Madeleine d'Automne, Orange Zest and Mandarin Ice Cream

Snacked pineapple, biscuit and pineapple puree

Omelette Bourguignonne Vanilla & Gingerbread
Chocolate cake
To order at the start of the meal
Happy children of Burgundy ... and elsewhere!
Children - 10 years old
Minced steak Fries (or vegetables)
Where
Homemade nuggets Fries (or vegetables)
***
Frozen Yogourt (choice of goodies)

Crémant de Bourgogne
Patriarch & Son

A glass of champagne
basket

Champagne brut Selection
basket

Champagne Extra brut "Egerie 2006"
basket


Exquisite Champagne "demi-sec" Grand cru
Jacques SELOSSE

Champagne Initial Grand cru
Jacques SELOSSE
Champagne "VO" Grand cru
Jacques SELOSSE

Champagne Rosé Grand cru
Jacques SELOSSE

Champagne Substance Grand cru
Jacques SELOSSE

Alaina 2020
Domaine Laurent Miquel

Chateau Romassan Bandol 2020
Ott Estate
❤️ Rimauresq 2020
75 cl Côte de Provence - Classified growth
Rimauresq 2020
50 cl Côte de Provence - Classified growth
Victim of his own success
Sold out

Santenay Cherry Time 2018
Antoine Olivier

Volnay Under the Chapel 2013
Chavy Chouet

Savigny Les Beaune 2014
Song

Saint Aubin 2014
Charles Noellat
Beaune Montagne Saint Désiré 2019

Savigny Les Beaune 2018
Maldant Pauvelot

High coasts of Beaune 2019
Melin Castle

Beaune 1er cru Grève 2014
Jacques Prieur

Hautes-coasts of Beaune 2020
Melin Castle

Burgundy Chardonnay 2017
Francois Carillon
Victim of his own success
Sold out

Meursault "Vieilles Vignes" 2018
Denis square

Auxey-Duresses "Terres Folles" 2016
Give

Auxey-Duresses "Les Craies" 2017
Plum-Happiness
Auxey-Duresses "Les Vireux" 2018
Denis square

Saint Roman 2018
Christophe Buisson
Saint-Aubin 1er cru "En Rémilly" 2015
Marc Colin

Saint-Aubin 1er cru "Murgers des Dents de Chien" 2019
Domaine Larue

Chassagne-Montrachet 2015
Morey-Coffinet

Puligny-Montrachet "Folatières" 2011
Alfred Fatien
Puligny-Montrachet "Champs-gaint" 2016
Francois Carillon
Chevalier Montrachet Grand cru 2015
Jacques Prieur
Monrachet Grand cru "Marquis de Guiche" 2008
Joseph Drouhin

Givry 1er Cru Clos du Cellier aux Moines 2017
Thenard

Macon Cruzille Monopoly 2019
Messey Castle

Pouilly-Vinzelles 2016
La Soufrandière

Pouilly-Vinzelles "Les Quarts" 2016
La Soufrandière

Pouilly Fuissé 2016
Beauregard Castle

Pouilly Fuissé Grand Beauregard 2011
Beauregard Castle

Macon 2018
Domaine Perraud
"L'Effronté" Aligoté Vendanges Tardives 2017
Matrot domain
Saint-Romain "Combe Bazin" 2017
Plum-Happiness
Victim of his own success
Sold out

Clos St Anne 2007
Cadillac

Beaune Clos des Marconnets 2014
Song

Beaune "Les Bons Feuvres" 2018
F&S Gerbeaut

Beaune 1er cru "Clos du Roi" 2015
Song

Beaune 1er cru "Clos de la Feguine" 2015
J. Prior

Beaune 1er cru "Les Tuvilains" 2017
D. Square

Beaune 1er cru "Teurons" 2015
Dom. Song

Beaune 1er cru "Les Aigrots" 2016
Maldant-Pauvelot
Beaune Montagne St Désiré
Georges joillot

Bourgogne Pinot Noir 2019
Domaine Jaillot
Haute Côte de Nuits Ladies Huguette 2014
Charles Noellat
Côte de Beaune Village 2014
Domaine Lecuyer

Pommard 1er cru Les Joralières 2017
Golden shoot

Saint Romain Under the Castle 2017
Happiness plum

Ladoix 'Les Chaillots' 2017
Maillard

Red Maranges Tails 2017
Red Tails

Maranges 1er Cru "Clos des Rois" 2019
Melin Castle
Chorey les Beaune 2017
Maillard

Aloxe-Corton 1er cru "Les Valozières" 2014
Maldant-Pauvelot

Corton Renardes Grand cru 2011
Maillard Father & Son

Corton Grand cru "Clos du Roi" 2015
Golden shoot

Corton Les Bressandes 2006
G&P Ravaut

Corton Grand cru 2011
Tollot-Beaut
Pommard 2017
Jean Marc Bouley

Pommard Vieilles Vignes 2019
Georges joillot

Pommard 2017
Denis square

Pommard "Clos des Ursulines" Monopole
Albert Bichot

Pommard 1er cru "Clos de la Commaraine" 2014
Louis Jadot

Pommard 1er cru "Clos des Epenots" 2015
Meursault castle

Volnay "Les Brouillards" 2016
Domaine Parigot

Volnay "Clos d'Audignac" 2015
Golden shoot

Volnay 1er cru "Clos des Chênes" 2015
Meursault castle

Monthélie 2017
Matrot domain

Santenay Les Hâtes 2014
Morey
Santenay "Clos Genet" 2018
Labruyère Prieur

Gevrey Chambertin Vieilles Vignes 2017
Magnien

Gevrey Chambertin Bel Air 2010
Fatien Father and Son

Family Secret 2017
Bichot
Nuits St Georges Bastion de l'Observatoire2014
Song

Morey St Denis Les Façonnières 1er Cru 2009
Pascal Marchand

Charmes Chambertin Grand Cru 2008
Father and Son Song

Morey St Denis 1er Cru Les Ruchots Magnum 2011
Amiot

Burgundy 2011
Fatien Father & Son
Clos Vougeot Grand cru 2013
Tower Castle

Marsannay "Es Chezots" 2018
Bart

Gevrey Chambertin 1er cru 2017
Domaine J. Prieur

Gevrey Chambertin 1996
Joseph Drouhin

Gevrey Chambertin 1er cru "Lavaux Saint Jacques" 2015
Denis Mortet

Gevrey Chambertin at Vellé 2016
Merchant Grillot

Morey-Saint-Denis 2014
Joseph Drouhin

Chambolle Musigny 1990
Joseph Drouhin
Vosne Romanée "Clos de la Fontaine" 2013
A.-F. Large

Vosne Romanée 1er cru "Les Malconsorts" 2016
Albert Bichot

Romanée Saint Vivant 1993
Romanée Conti

Nuits Saint Georges 2014
Arnoux Lachaux
Nuits Saint Georges 1er cru "Château Gris" 2014
Albert Bichot

Nuits Saint Georges 1er cru "Les Terres Blanches" 2011
Fatien Father & Son
Rully 1er Cru Clos du Chaigne 2019
Field of Madness

Mercurey 2017
Santenay Castle

Rully Cuvée Marey 2014
Field of Madness

Fleurie Chateau de Beauregard 2015
Poncie
❤️ "Zephyr" Windmill 2018
Zephyr

Windmill "le Carquelin" 2015
Dom Labruyere

Chateauneuf du Pape Wine of Solitude 2019

Côte-Rôtie "Champin Le Seigneur" 2018
Dom Gerin

Côte-Rôtie Le Château d'Ampuis 2016
Dom Guigal

Côte-Rôtie "Côte Bodin" 2018
Dom Guigal

Crozes Hermitage "Les Varonniers" 2009
Dom Chapoutier

Châteauneuf du Pape "Telegram" 2019
Dom Brunier


Syrah "La Champine" 2019
Dom Gerin

Château Le Puy "Cuvée Barthelemy" 2011
Dom Amoreau

Château Le Puy "Cuvée Emilien" 2017
Dom Amoreau
Bandol Val d'Arenc Magnum 2015
Chateau Val d'Arenc

Bandol Les Restanques de Pibarnon 2011
Pibarnon castle
Sancerre Belle Dame Magnum 2010
Vacheron

Saint Nicolas du Bourgueil "Les Rouillères" 2015
Frédéric Mabilleau

Saumur Champigny "La Marginale" 2013
Thierry germain

Sancerre "Belle Dame" 2010
Vacheron
Sant Armettu 2015
Gilles Seroin
Hautes Côtes de Nuits Ladies Huguettes 2019 Half Bottle
Albert Bichot

Santenay Les Charmes 2018
Bichot
Rully Cuvée Marey 2019
Field of Madness
Victim of his own success
Sold out

Santenay 2014
Charles Noellat
Whiskey White bresse Malden
Malden Fawn Smoky Whiskey
Lemon / clementine / coffee liqueur
Water syrup
grenadine, strawberry, mint, peach, lemon
Juice
orange, tomato, pineapple, apple, apricot
Coca-Cola / Coca-Cola zero
Arranged rums
Coffee, Passion, Pineapple, Banana, Mint basil, Cocoa-tonka bean



Tea / infusions
at your choice